I may have found a bug in the lineNumbers extension in safari browser.
This is not seen when using basicsetup, but when using lineNumbers extension from @codemirror/gutter v0.19.9
What happens is when you press enter on nth (non-empty) line, you can see n new empty lines. The behaviour is unpredictable with how many new empty lines you get. This is not seen in Chrome, but seen in safari. Not sure about other browsers.
E.g. This happened when I pressed enter on 4th line.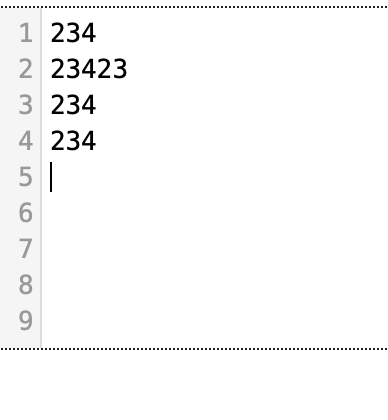 I repro'ed this in my own app and also using GitHub - datacamp/codemirror-6-getting-started: Getting started with CodeMirror 6, the popular code editor library and updating all dependencies and replacing basicsetup with lineNumbers extension.