Is it possible to, kinda like EditorView.atomicRanges, force the assoc on positions in the document?
I've tried an EditorView.updateListener that will dispatch a new selection with the correct assoc, if it is found, but this is ends up only settings assoc to 0.
Is there a way to actually force this? And if so, something like changeFilter to always change the selection?
---
Why do I want assoc on a specific side?
Instead of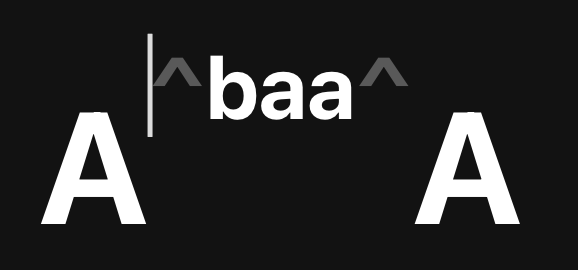 I want to show the big cursor when you are on the edge of my marker