I'm trying to implement a skip rule, but only within the perimeters of some parenthesis.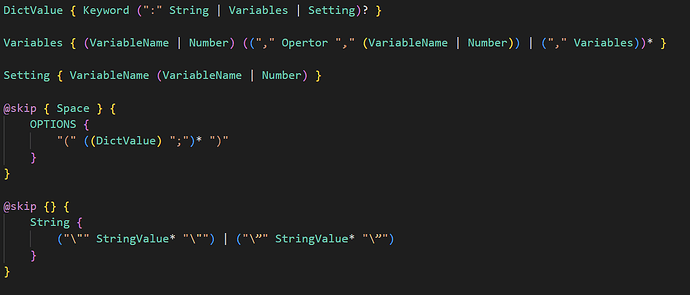 I get the following error: Inconsistent skip sets after Action HEADER "(" Keyword
I can mitigate this error by removing the ? and * on the terms that are optional after Keyword, but I thought I would be able to have optional terms inside the skipping area since I have a definitive opening and closing parenthesis.