I'm trying to implement a custom hint function where I pass my own list of keywords etc. to be shown in autocomplete window. However I also have some keywords(eg. "First Name") with white spaces between them and I want them to appear in this dropdown. This seems to work at start :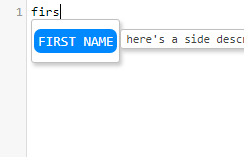 However, when I type after white space there's no match :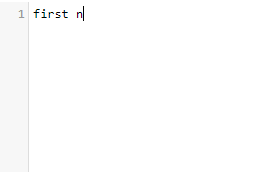 This is probably because of the way hinting picks the token at current cursor(doesn't include white spaces). Are there any APIs available to by-pass this behavior and include white space phrases in autocomplete list. Any related examples that might help are also appreciated.