Hello! I'm having some issues getting backspace to work correctly when using atomic ranges + Decoration.replace. When I press backspace in front of a widget, it deletes one character of the matched string instead of deleting the widget entirely. There is also a weird issue where the cursor appears on the left hand side of the widget instead of on the right
I followed the example as closely as possible and included most of the extensions recommended by minimalSetup but I am still seeing this issue.
Extensions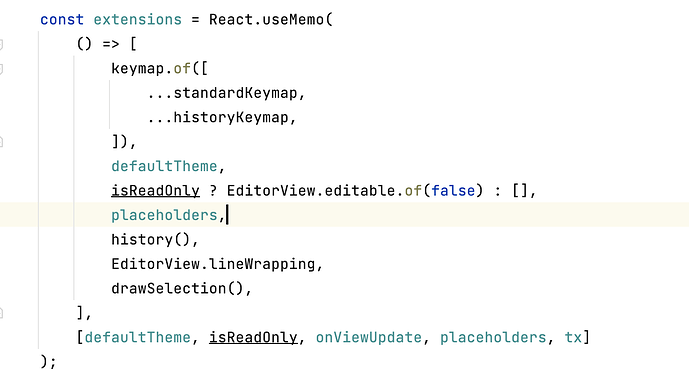 Decoration setup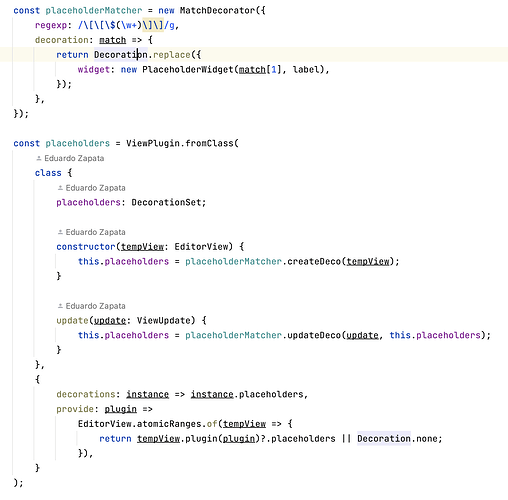 Link to video of behavior
Could I have some guidance on how to resolve this behavior?