Hi @marijn,
I have been working on list styles for my Markdown app MarkEdit. The goal is to make list items aligned to the bullets.
It went pretty well with results like this: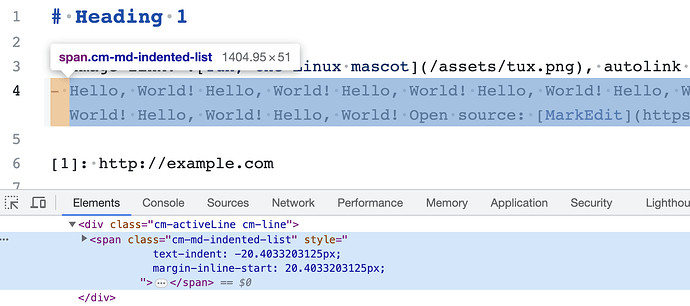 I used text-indent and margin-inline-start to indent the content. However, I noticed the selection layers are not fully rendered if I select multiple lines: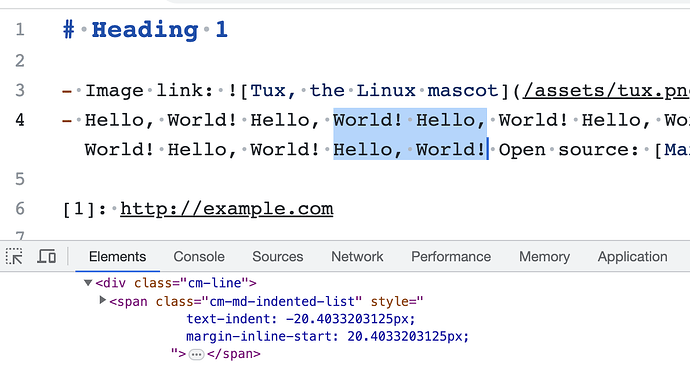 (To be clear, margin-left doesn't work either)
Do you have any suggestions? Thank you!