Hi, thanks for a great library! I stumbled into something that looks like a bug.
I declared custom "Ctrl-Space" key binding and codemirror never runs it. I also noticed codemirror/autocomplete has startCompletion command, it also does not work.
I did some debugging and I found that binding is empty when Ctrl-Space shortcut is empty. Also, Ctrl-Space is stored as Ctrl- , and user input is interpreted as Ctrl-Control for some reason.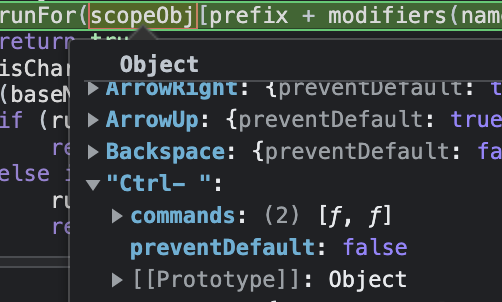 Could you please verify this is a bug?
Bug was detected in MacOS Chrome/Firefox.