I was reading CodeMirror Panel Example and I was wondering, what would be the best way to show the panel in the editor on the side?
I would like to create an emoji picker, similar to the one in Facebook: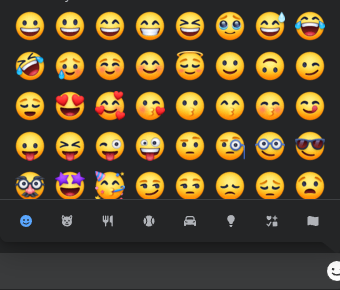 And I think I would like the in a pane with tabs, and display emojis in a grid. Autocomplete is not good for this, since it displays them in a list; and Editor panels are only on top or bottom.
What would be the best way to create such emoji picker?