In an editor using the HTML language extension, I get an error when adding a block comment /* */ in a <script> tag.
Input:
<script>
  /*
</script>

Error:
TypeError: Cannot read properties of undefined (reading 'from')

It specifically happens when adding the * after the /.
I cannot replicate it in this isolated CodeSandbox (is that good or bad?) using all the same package versions: CodeMirror: Script Comment in HTML - CodeSandbox
There's potentially a problem with my specific setup, however I've stripped away every extension except for the HTML language extension and it still happens. The error stack trace is all coming from CodeMirror and lezer packages and not any of my code.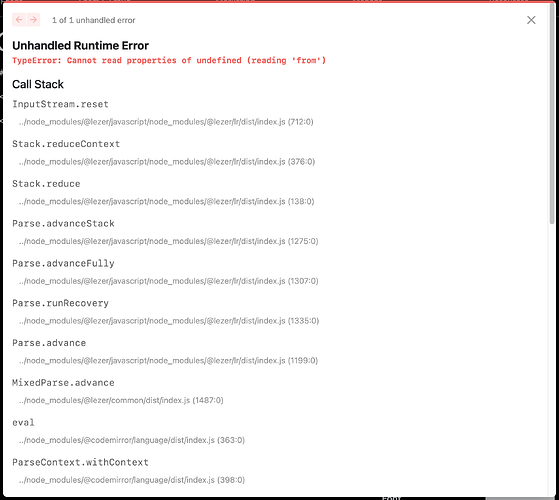 Any leads on what the cause could be?