Hello folks!
I might be wrong, but I noticed that Markdown headings are not recognized as foldable by default.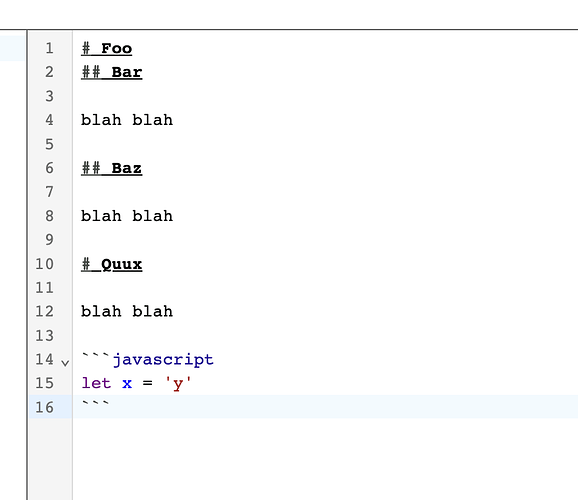 Example link: Try CodeMirror
While in CodeMirror5 examples, I found that headings are correctly shown as foldable.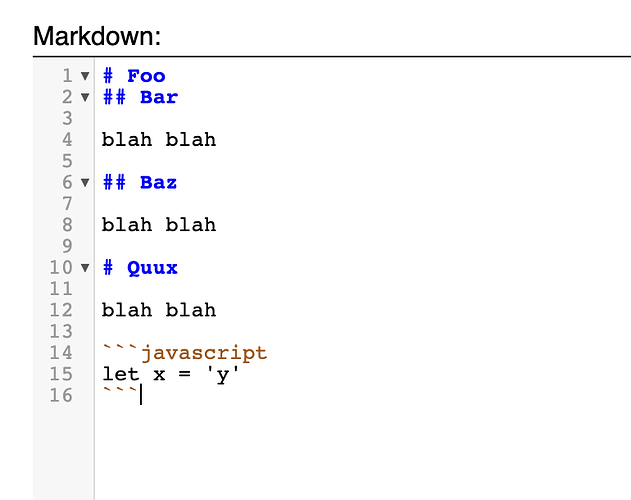 Example link: CodeMirror: Code Folding Demo
Is this an intended change or am I missing something obvious? If it's not desperately hard to achieve the goal, I would like to learn a bit more about it.
Sorry if I missed something before creating this topic.