I want to show a unified textual diff viewer of a SQL query. This editor view would be read-only. The design from the design team is borrowed from Github where changes are highlighted per line.
It would look something like this: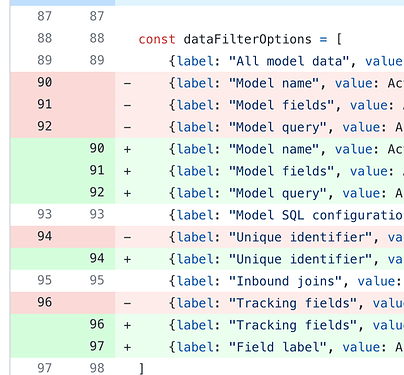 I have the data of the before/after of the full query along with a diff array containing of which lines had changes of which type (plus vs minus).
I'm confused on how to give CodeMirror a unified, annotated doc to render. This seems preferable to trying to render one text query in the editor and compare it with the second query to derive the display.