Hi,
I am trying to write a simple parser (link to repo) for a language that is indent-sensitive like python. However, I fail at the indentation tracking.
The grammar rules are specially modeled on the python rules. And the external tokenizer is also almost copy and pate but with a few cuts (if I use the custom tokenizer in python, the indentation tracking still works).
for the following example I get this syntax tree (generated with)
test0| val:20
test1| val:asdf
test2| 
  val:21
test3| val:22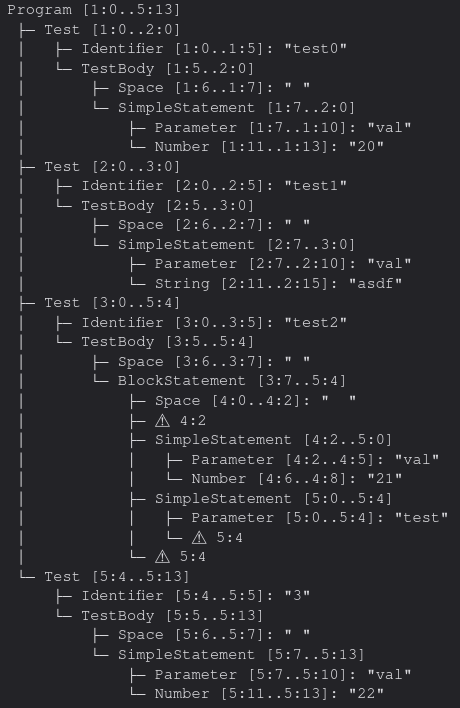 Any ideas what I'm doing wrong?