I am developing a function that works when I press ctrl+enter with text in the gutter area.
What I'm not good at right now is that I want to bring the texts of the lines belonging to the gutter group, but I'm not sure how.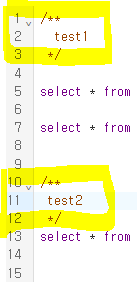 How can I get the text of the lines in the gutter area that are yellow?