I would like to have the ability to jump to a word on the editor screen.
Vim has this in the easymotion plugin and intelij has it with the AceJump plugin
You push a hotkey, hints show up (as seen below), you type one of the letters and jump to that position.
This is what it looks like: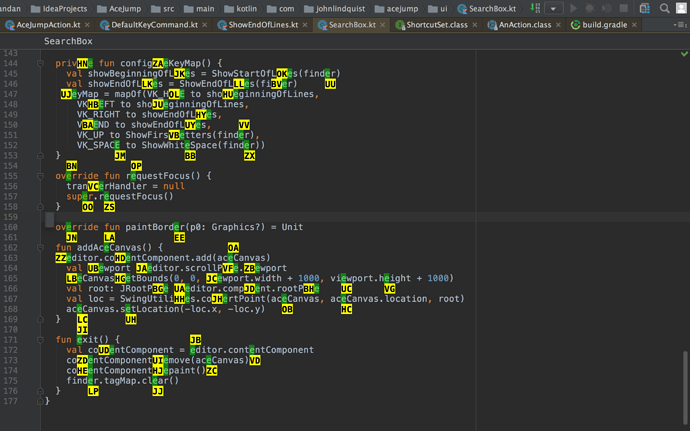 Does codemirror have this functionality?
Are there current addons that can be easily adapted to provide this functionality?