I've been investigating the performance differences between CodeMirror 5 and CodeMirror 6, and one major difference I've noticed with respect to parsing the syntax tree is that in CM5, parsing is debounced while in CM6 it is done synchronously for each docChanged transaction/update.
This has an interesting effect where typing quickly (or holding down a key for repeated character insertion) causes CM6 to use up a ton more CPU to repeatedly re-parse the syntax tree whereas in CM5 it's only re-parsed once.
CM5:
Here we see a parse event at the beginning and one at the end.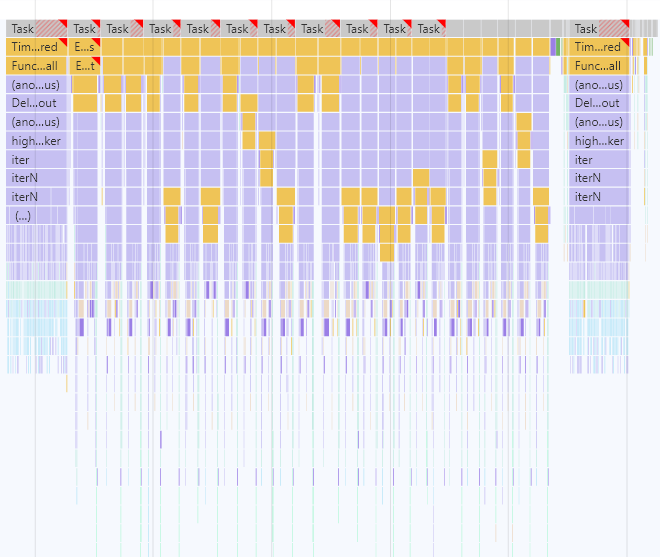 CM6:
Here we see each key event generate a parse event.