User types in a query (see screenshot 1).
User runs the syntax correct query so it gets green (see screenshot 2).
User continues working with his query by typing more text.
User for some reason selects a piece of his new query of which some has green textmark ("plant") and some ("where kleur='ROOD'") none.
Is it possible to make "plant" darkgreen for example and the rest of the selection "where kleur='ROOD'" grey as it is.
Screenshot 1: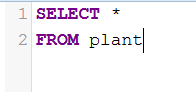 Screenshot 2: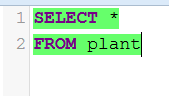 Screenshot 3: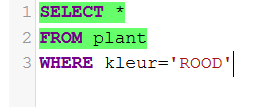 Screenshot 4: