I'm working on a language similar to the Twig example in the mixed-language docs. I keep getting Uncaught RangeError: Token end out of bounds errors.
I extended the Twig example with comment tokens to isolate the problem. See lang-twig.
It's the weirdest thing. When the comment is indented, it works as expected: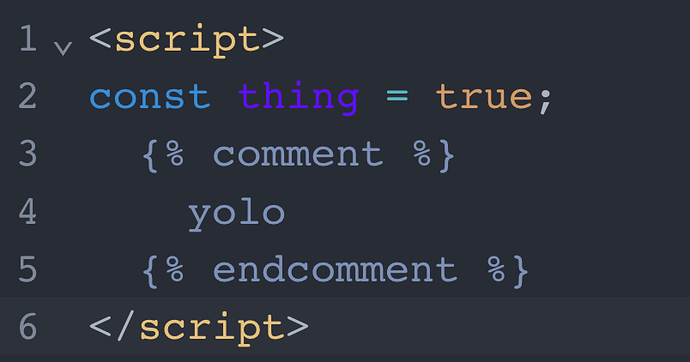 But if the comment is not indented then it throws the RangeError. I'm stumped.
@marijn I'd love your help if you have a sec to look at lang-twig. I know your time is precious.